Marketing and Business Development Program
Marketing and Business Development Program
Marketing and Business Development Program
This program is designed and intended for small businesses, entrepreneurs, and independent service providers to help in their marketing, sales, and customer relations efforts.
The Program promises up to 20 hours of Marketing, Business Development, and Technology professionals to work hand-in-hand with you to put together and execute custom resolutions that will help you maintain your customer base and acquire new opportunities.
About the Program Application
Filling this Small Business Program Application form, will enable us to learn more about you and your business. We will use the information you provide to gather with our sponsors to secure a spot for you in the program. Your business and contact name, phone number and email address are required but of course the more information you provide, the better.
Once ready and satisfied with the information provided on your application, Go ahead and submit it to us by clicking "I am committed".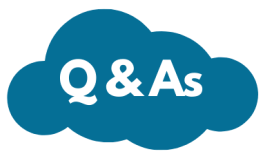 What to Expect After You Submit the Application Form?
A program manager will be assigned to your business; the program manager will review your application with our sponsors, obtain approval, evaluate the information and then will get in touch with you about how to proceed further.
How it Works?
The program manager will contact you to coordinate the first 20 minutes meeting.
At the first meeting, our consultants will listen and discuss your business sales, marketing and technological challenges; learn better about your goals and objectives. Inline with the discussion, our team will present the first run through of our findings.
From there, an actionable agenda will be suggested and together agreed whereby resources are allocated and committed to execute to the tactics; the result is both your team and ours working hand- in-hand to achieve the set objectives.
What if I don't have enough digital presence?
You will then get a better benefit from this program! Just tell us as much as you can about what you have; we will call you and develop a better understanding of your needs and challenges. Our team will then prepare an approach to undertake at the first meeting discussion and recommend resolutions that put your business on the map by engaging you and your team.
How can such a program be free?
This program is a sponsored program whereby and thankfully all efforts are paid by the sponsors who entered into an agreement to fund this activity at a 70% discounted rate by our professional resources. Although paid a fraction, it is not a free service; however, the bill goes to the sponsor not to you - accordingly it is at "No Cost to you!"
What's in it for the sponsors?
Our sponsors are professional organizations and service providers with vested interest in you:
They agreed on a budget to help promote their services and support small businesses at the same time - this is part for their marketing budgets; for that we list them and mention them and their services.
If and when their services are in interest and of value for your business they agreed to extend a discounted rate up to 50% of their first engagement beyond the no cost to you services.
They understand that you may choose to take it all and employ your local businesses, friends and family to do the job - that is one of the objectives of this program - helping local small businesses.
A Win-Win for all.
---